With the holidays now at an end and the slow monotony of daily routine creeping back, we may all harbor bittersweet memories of what it felt like to finally have a break and be around loved ones. Bittersweet as the break may have acted both as a reunification with family as well as a release of pent-up mental health issues. Although beloved, family and loved ones may have become a means of regressing into past family patterns and dynamics.  
Holiday blues could be loosely understood as a various range of mental health issues that arose during the holiday season (Eghigian, 2016). Cattell (1955) points out the anxiety, depression and childhood nostalgia at play, while Tan (2019) explains it as the emotions associated with how much time we had at hand, or the memories that came with how things used to be. To make things worse, holiday blues may had taken on a different color as we all steered through the waves and crests of the COVID-19 pandemic. Feelings of anxiety and stress may have aggregated, as we worried about spreading infection, meeting family or even just buying gifts for loved ones (American Psychiatric Association, 2021). Loneliness, in particular, has been one of the pandemic's most significant consequences (Ernst et. al, 2022). Therefore, the complete break from people during the pandemic, to slowly moving back to a new 'normal' routine, and then ending with a bustling holiday season may have undoubtedly given our emotions and psychological health not enough time to make sense of the sudden waves of constant change. Once we add our complicated family dynamics and relationships to the mix, a
bittersweet holiday experience might have become unavoidable. 
Making Sense of the Past Few Months 
Ferenczi (1960) explains how the holidays act as a form of release from daily routine, which allows repressed emotions to be let out. Not being constrained by the daily drudgery of schedules and commitments, emotions and frustrations that had been pushed aside have a chance to finally resurface. Holidays also hold a lot of expectation (Cattell, 1955), with the hope that things will be better, and you will feel happier. Therefore, going back to your family, with heightened expectations, and carrying the burdens and unresolved conflicts of your past year
may lead to a feeling of dissonance between what you hoped for the holidays to feel like, as opposed to how they actually turn out. For example, you may have hoped to spend some quality time with your family, far away from the loneliness of the big city, but you ended up remembering how your parents seemed to find the achievements of your little sister's life just a little bit more praiseworthy. Goin (2002) explains how unsettled matters of jealousy and hostility between siblings, and old childhood desires may be amplified by the sudden increase in contact
with family during the holidays. This may have led to a regression into unhealthy patterns of behavior (Eghigian, 2016). Instead of focusing on having a good time and relaxing during the holidays, you spent all of your time trying to win back your parents' attention from your little sister, maybe by hiding all the failures of the past year and exaggerating your successes. 
For others, the holidays became a means to erect old longings and desires of childhood. This might have been the feeling of security. Goin (2002) explains how the human need to feel secure may be rekindled during the holiday season. We tend to romanticize our childhood once we move away from that phase of life, but reality isn't always that idealistic. Going back to your family, you hoped for a break from your own responsibilities. A period of relaxation where 'Mom and Dad will take care of everything'. But with your own kids now, and your parents getting older, there may be a shift in family dynamics where more is expected from you, and even your parents may need someone to take care of them as they regress into old age. Therefore, although the holidays are often marketed as a joyous time of the year, it may also be a period of susceptibility to poor psychological health and internal distress on how things have turned out in your life. 
Looking Forward 
Now with the new year well underway, how do we address this return back to "normalcy"? Returning to work may be full of monotony for many, but it also may feel like moving from one mental upheaval to another. This may include returning to the anxieties of daily life, but also means returning to complicated dynamics of office/work politics instead. One way of addressing this might be to look back at the holidays as a time to reconsider how we think about our relationships (Eghigian, 2016), where we really revisit our past and future relationships with ourselves, our family and larger place in society. Who we used to be, and who we are slowly becoming. Instead of falling back into toxic childhood patterns, or trying to recreate how things used to be, we could try to confront our thought patterns and disrupt them (Goin, 2002).

For example, you may have been the little brother who always relied on your elder siblings to get through challenges in your life, in return, they would make a lot of decisions for you. However, now that you have moved out and started making a living by yourself, you don't have to continue that pattern of dependency. Over time, the dynamics have changed and there's nothing wrong with re-evaluating the way we think about things.  

However, introducing change into our daily routine for a healthier lifestyle (i.e not psychologically) has already shown to be challenging (Arlinghaus & Johnston, 2018). If a lot of sudden changes to routine isn't going to lead to long-term improvement in our physical health, reevaluating and challenging our thought processes may not be that simple either. It's important to note that going through the process of recognizing toxic psychological patterns of thinking, let alone changing them may require the aid of professional therapists. Nevertheless, Arlinghaus and Johnston (2018) argue that instead of pushing individuals to follow certain health requirements,
helping them fit healthier decisions into their present lifestyle may be more effective. So, as we slowly get back into our routines, think about what parts of you have changed over the years, and what parts haven't, are there unhealthy patterns of thinking you carry into the new year? Do you have to continue them? And what might happen if you choose to disrupt these patterns and reevaluate certain aspects of your lifestyle? 
 
 
 
~ Aisha Munshi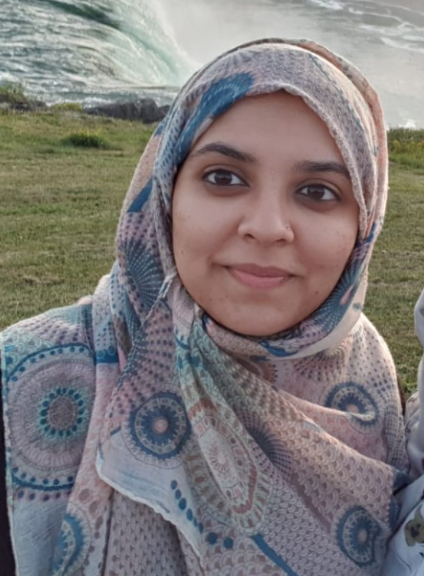 Aisha Munshi is a researcher/educator who is deeply passionate about religion, ethnocultural diversity, mental health and how they all intersect. She graduated with a M.A in Psychology from the New York University, NY and currently works as a researcher by morning, and teacher by evening. She loves to advocate and write about mental health issues, especially highlighting the stigma in her own South Asian community, in addition to issues that are usually not given that much attention.

References
American Psychiatric Association. (2021). Holiday Stress. Morning Consult.
https://www.psychiatry.org/File%20Library/Unassigned/APA_Holiday-Stress_PPT-
REPORT_November-2021_update.pdf
Arlinghaus, K. R., & Johnston, C. A. (2018). The Importance of Creating Habits and
Routine. American journal of lifestyle medicine, 13(2), 142–144.
https://doi.org/10.1177/1559827618818044
Cattell, J. P. (1955). The holiday syndrome. Psychoanalytic Review, 42(1), 39-43.
Eghigian, G. (2016). The holiday syndrome: Who exactly came up with the idea of those christmas
blues?. Psychiatric Times, 33(12).
Ernst, M., Niederer, D., Werner, A. M., Czaja, S. J., Mikton, C., Ong, A. D., … & Beutel, M. E.
(2022). Loneliness before and during the COVID-19 pandemic: A systematic review with
meta-analysis. American Psychologist.
Ferenczi S. Sunday neuroses. In: Further Contributions to the Theory and Technique of Psycho-
Analysis. New York: Basic Books; 1960:174-177.
Goin, M. K. (2002). Practical psychotherapy: What is it about the holidays? Psychiatric
Services, 53(11), 1369-1370.
Tan, T. (2019, September). 'tis the season to be jolly… or is it? Singapore Medical Association –
For Doctors, For Patients. Retrieved January 22, 2023, from
https://www.sma.org.sg/news/2019/september/tis-the-season-to-be-jolly-or-is-it