"Why is anxiety so paralyzing?" If there is such a thing as various degrees of literal, I would say there should be a spectrum to define how deeply a life has been interrupted, paused, and frozen still. In my experience, it can be so physically paralyzing you would have thought there was actually something wrong with my body and muscles (there wasn't).
Sometimes when I'm doing extra well, I picture a scene to remind me to keep taking my meds.
I was walking to North Station in Boston going home from my job as a proofreader at a publishing company in Copley Square. I had a long evolution there. My first day I was taking all these pictures from the view of the cafeteria that overlooked Newbury Street because I couldn't believe I was even allowed in the building. They gave me an award my second year for "going above and beyond" and I told my therapist that walking up to get it was one of the most joyful things I've ever done. I thought I would be an editor someday.
So anyway, in the scene, tears are frozen to my face. I'm wearing a snow suit over my work clothes because I don't want to go on the subway anymore because I think people are staring at me. I feel a burn all through my blood and a cold in my nerves so I can't stop or go, rest, or run. All I can do is walk fast in the snow and cry.
I knew my managers would realize I wasn't doing anything, and the thoughts multiplied the anxiety and the physical symptoms beyond what I would have thought possible.
One day I felt kind of okay but then looked up nerve pain on the internet and was so sure I had advanced diabetes that I turned off the computer and cried against the back of my office chair for the rest of the day. And the whole time I was waiting for them to know.
I kept going to doctor's appointments and at some point they gave up on me and said I must "just" have fibromyalgia. I was actually relieved because I had something to blame. I got all motivated in a sudden rush of manic desperation. That was when I felt like I could make a plan and look up every way to get over Fibromyalgia possible, and then go do all of them.
"When the body is stressed, muscles tense up. Muscle tension is almost a reflex reaction to stress—the body's way of guarding against injury and pain. With sudden onset stress, the muscles tense up all at once, and then release their tension when the stress passes…When muscles are taut and tense for long periods of time, this may trigger other reactions of the body and even promote stress-related disorders…Musculoskeletal pain in the low back and upper extremities has also been linked to stress, especially job stress." [1]
"Why is anxiety so paralyzing?" To me this question means a lot more than what I'm describing now. Physical symptoms don't capture the whole picture. The racing thoughts, obsessions about health, negative self-talk, the fears making a home in my brain and laughing at me, that's all part of the paralyzing.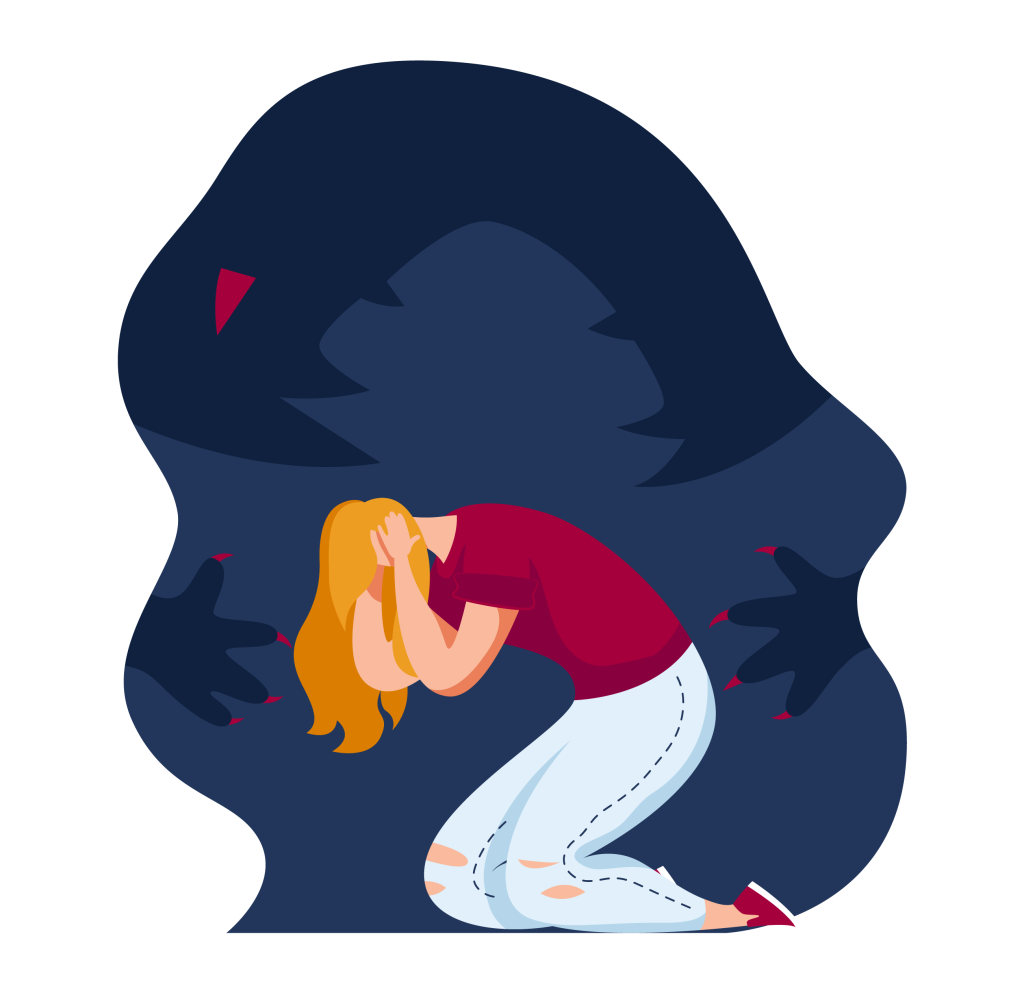 Anxiety is like an enemy who pretends to be all these different things, these other mental manifestations. The odd worries that hold you back from your dreams, those are the enemy too. And then, serious health issues like high blood pressure and sleepless nights; and social anxiety that makes it practically impossible to have relationships, which is something so critical to mental health. There are so many ways anxiety can manifest and take control of a life [2]:
Agoraphobia is where you fear situations causing panic and the feeling of being trapped, helpless or ashamed.
Generalized anxiety disorder means you have nagging, excessive worries over events (evenordinary, routine activities), out of proportion to the actual circumstance.
Panic disorder involves sudden feelings of anxiety and terror peaking in minutes (panicattacks). Feelings of impending doom, shortness of breath, chest pain, and/or heart palpitationsare common. They can lead to avoiding situations where they occurred.
Selective mutism is a failure of children to speak in some situations, commonly school, even if they talk in other situations, like as at home.
Separation anxiety disorder is a childhood disorder characterized by anxiety that's excessive for the child's developmental level and related to separation from parents or others who have parental roles.
Social anxiety disorder (social phobia) involves high levels of anxiety, fear and avoidance of social situations due to feelings of embarrassment, self-consciousness and concern about being judged or viewed negatively by others.
Specific phobias are defined by anxiety when exposed to a specific object or situation and need to avoid it.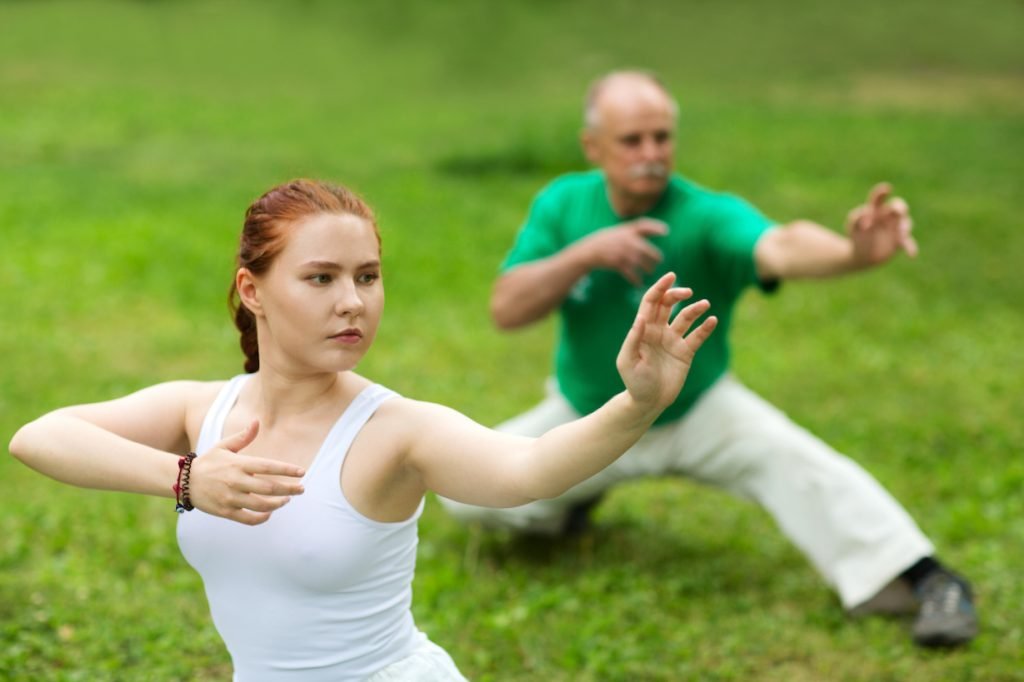 How do you take your life back? I used to feel like my life was hijacked by repetitive, anxious thoughts. But I did reclaim it and work to keep it mine. Tai Chi was important. I went to the Kung Fu Institute of Boston in a weird, desperate mood. They were so calm, welcoming, and didn't mind that I had no clue what I was doing. Please consider Tai Chi!
Cognitive Behavioral Therapy (CBT) was my other lifesaver. It teaches people different ways of thinking, behaving, and reacting to situations to help you feel less anxious and fearful. Also, exposure therapy is a CBT method that can incorporate confronting fears underlying an anxiety disorder to help people engage in activities they have been avoiding. It's sometimes used along with relaxation exercises like meditation.
And yes, I was "laid off" from that job. But, in another story, it opened a world of other opportunities. It was not the disaster I thought it would be. And they were very nice about it.
Here are a few resources where you can learn more about coping with anxiety:
Master Stress: tools for managing stress and anxiety episode 10 (Huberman Lab)
I'm So Stressed Out! : This fact sheet intended for teens and young adults presents information about stress, anxiety, and ways to cope when feeling overwhelmed.
Panic Disorder: When Fear Overwhelms : This brochure describes the signs, symptoms, and treatments of panic disorder.
Social Anxiety Disorder: More Than Just Shyness : This brochure describes the signs, symptoms, and treatment of social anxiety disorder.
GREAT : Learn helpful practices to manage stress and anxiety. GREAT was developed by Dr. Krystal Lewis, a licensed clinical psychologist at NIMH.
Guided Visualization: Dealing with Stress : Learn how the brain handles stress and practice a guided visualization activity.
~ Melinda Larson
Melinda is from the Boston area and still has a passion for lobster and the ocean although she currently resides in Atlanta, Georgia with her husband and cat. In her writing, Mindy draws from both personal and professional experience. In her professional life, she has worked in roles in the publishing industry, non-profit world, and most memorable to her, working at a shelter for homeless adults. She continues to write in her spare time, always in memory of her brother, Roy, who was her first and only editor. Mindy has been coping with Bipolar I disorder since 2008 and draws on that experience in her writing, with the goal to end each article with something proactive and positive, with action steps for how to find yourself in a better place.
[1] https://www.apa.org/topics/stress/body
[2] https://www.nimh.nih.gov/health/topics/anxiety-disorders