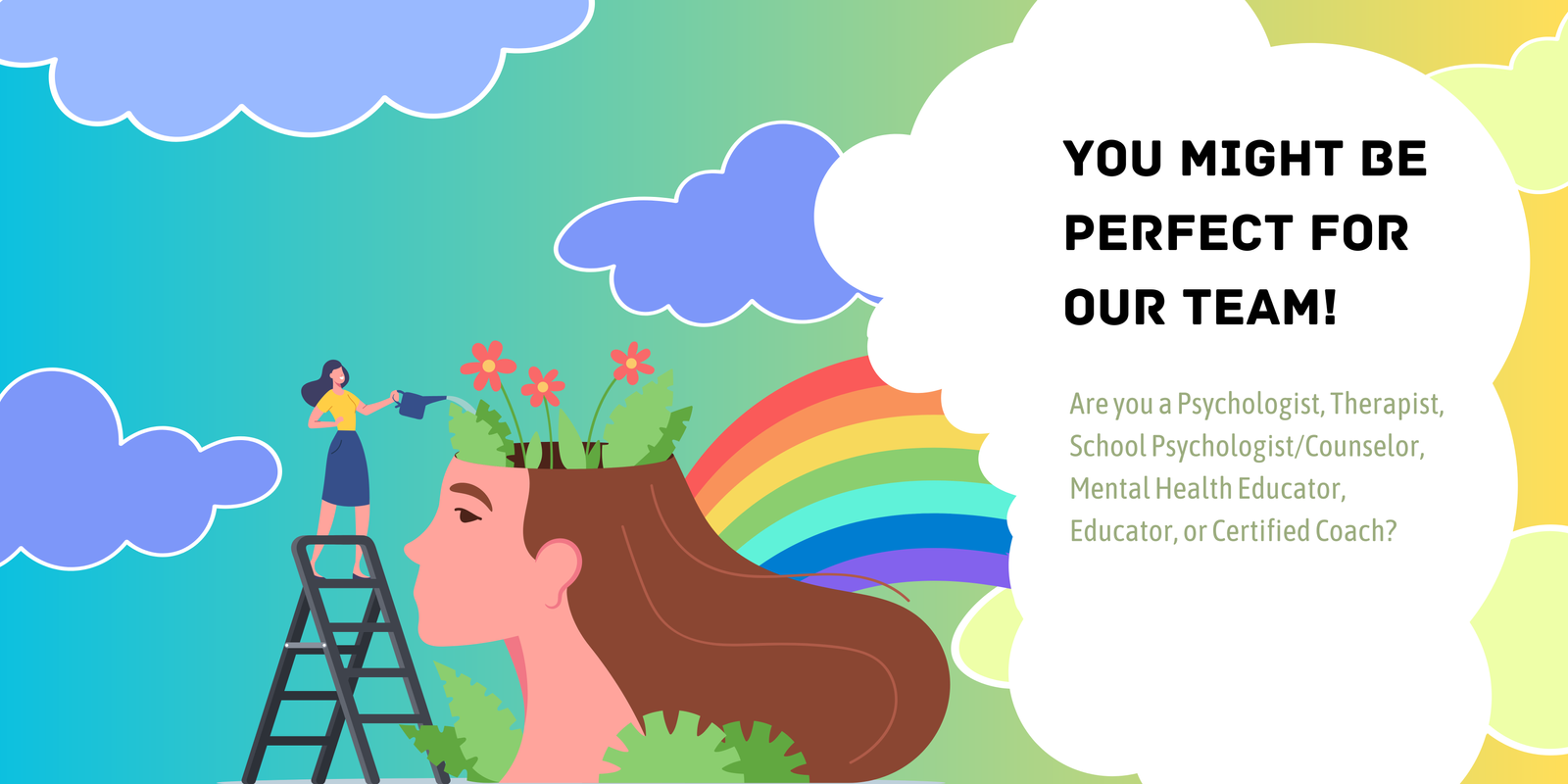 Are you a working professional who is passionate about mental health? If so, we would love to have you join our team!  
We are looking for amazing psychologists, therapists, educators, or like-minded mental health professionals to join our team, as well as possible candidates for our advisory board.
Our initiative is focused on providing accessible mental health education across the nation. This includes the creation of mental health programs and mental health resources. We would love your input, ideas, or whatever you are willing to help with!
Time requirements would be minimal, but the effect would be tremendous.
Meetings depend on your individual available time commitment and suitable project placement, and can be as minimal as just once per month for one hour, or as frequent as once per week. 
If this is something you might want to be a part of, please contact us!