Our documentary is our most impactful project. Our film will be accessible to people across the globe. Our goal is that those who watch and our film will come away enhanced with a new understanding of mental health. They will gain practical, useful knowledge that will help them take immediate, actionable steps to handle mental health for themselves and for others. They will be given the vital tools to be able to save the lives of those who would otherwise be shamed into silence, and even perhaps for their own lives. 
Physical health and mental health are so closely connected. When we think of physical health, we often think of physical fitness, but food and nutrition are just as important. Eating certain foods will have long-term effects on our health, which is why it is essential...
read more
Subscribe to our Mailing List
Sign up for useful mental health tips and updates on our latest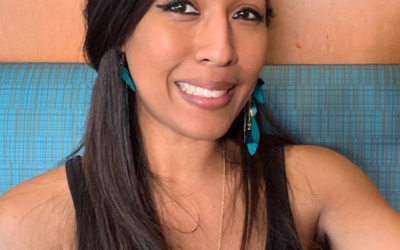 I am volunteering at Breaking Taboo because I am extremely passionate about the cause of mental health and working towards ending the suicide epidemic currently facing this country. I myself live with Bipolar 1 Disorder. I had my first mental breakdown when I was 16...
read more
I was born and raised in Orange County, still currently live in Tustin. Aside from taking care of my mental health at an outpatient facility, I work with my family as an administrative assistant at their law firm and I go to school for Gender Studies and Psychology. I...
read more
Meet Denise Nguyen.  I was born and raised in Southern California all of my life. I'm a 2nd generation Vietnamese American. My undergrad was through UCI and then received my Masters and Doctorate through Argosy University in Counseling Psychology (MA and EDDCP...
read more
We had the great pleasure of speaking with Caitlin Cawley. She is someone who shows resilience and fight against many things affecting her mental health. She continues to how one can overcome co-morbid mental illnesses, such as OCD, anorexia nervosa, PTSD, depression...
read more
Meet Katie Han, a strong woman who is overcoming her incredible traumas every day. She suffered through childhood abuse and sexual harassment which led to her mood disorders. She shares her insights of how she has learned to love herself, heal, and cope with her...
read more
We enjoyed being able to talk with Amy Chase. She shares her story of emotional and physical abuse, and depression. She has been through a lot since childhood, and is living proof that you can find yourself and heal from your traumas (even at 34 years old.) I wish...
read more
personal stories & expressions… coming soon!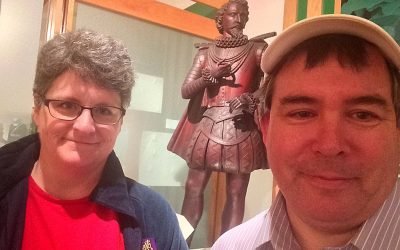 Caring for a loved one with a mental health diagnosis is more than a full-time job. It's a 24/7 proposition. And, while not every hour of every day is spent providing direct care, there's a lot of watching, observing, looking for subtle clues that my wife's manic...
read more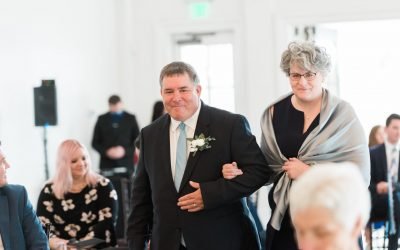 As a caregiver for a loved one with a mental health diagnosis, few roles are as important as helping figure out the morass of the healthcare system that tries to care for mental health patients. For the person in the throes of a mental health episode, there's no way...
read more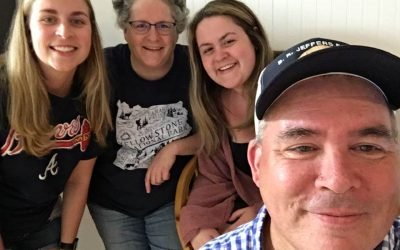 Every couple dealing with a mental health diagnosis has to wrestle with the question of children. Can the parent with the mental health diagnosis contribute to parenting? Can the other parent handle the pressures of parenting on their own at the drop of hat? Does the...
read more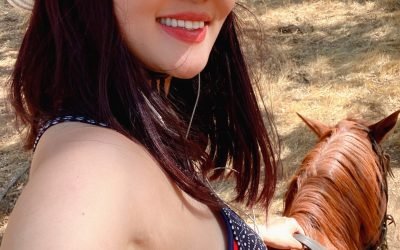 Whoa Nelly... slow down… Imagine yourself living on a horse ranch without any reception or internet. You're surrounded by nothing but the sound of trees rustling, birds chirping, and maybe the distant moo of cattle or neigh of a horse. There are no TVs. There is no...
read more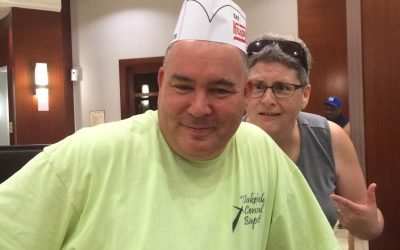 Every family has its routines. Someone washes the dishes. Someone takes out the trash. Someone cooks. You get the idea. But what happens when a family member has a mental health diagnosis and just can't bring themselves to tackle even the simplest task? Well someone...
read more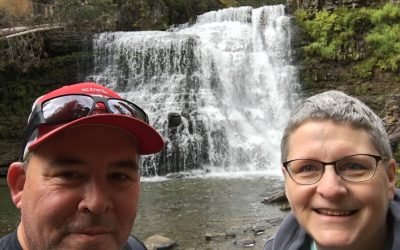 One of the biggest challenges in dealing with a family member who has a mental healthdiagnosis is that no one has all the answers. No one. Unlike a broken leg, which can be fixed by following a well-known process of setting the leg andgiving the bone time to heal, a...
read more